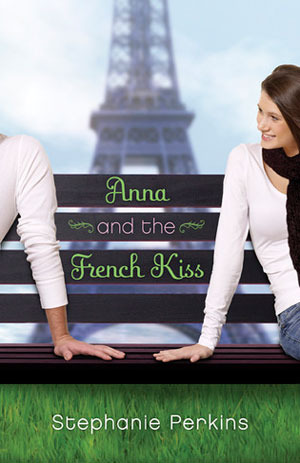 Book:
Anna and the French Kiss (Anna and the French Kiss #1)
Author:
Stephanie Perkins
# of Pages:
372 (Hardcover)
Challenge:
2014 TBR Pile Reading Challenge
Rating:
3.5 stars
Goodreads Summary:
Anna is looking forward to her senior year in Atlanta, where she has a great job, a loyal best friend, and a crush on the verge of becoming more. Which is why she is less than thrilled about being shipped off to boarding school in Paris--until she meets Étienne St. Clair. Smart, charming,beautiful, Étienne has it all...including a serious girlfriend.

But in the City of Light, wishes have a way of coming true. Will a year of romantic near-misses end with their long-awaited French kiss?
I did like this book, though not as much as I hoped I would.
I loved that it was set in Paris, and Perkins does an excellent job of depicting it. It felt like I was actually there.
I really liked Anna. She's funny and very relatable. In the beginning she does not want to go to Paris, but as the story progresses the city starts to grow on her. I also really liked Anna's boarding school friends Meredith, Josh, and Rashmi. I just wish we could have gotten to know them more.
Etienne St. Clair frustrated me. The one thing that I did like about him was his and Anna's friendship. It was cute and I enjoyed watching them grow closer. But, St. Clair's constant back and forth between Anna and his girlfriend was really irritating. He'd flirt with Anna, compliment her, and then back away and go to his girlfriend. And it happens several times. I actually stopped reading the book for a while because I got so annoyed by this.
So, while I wasn't crazy about this book, I am glad that I finally read it.