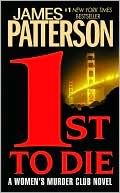 Book:
Women's Murder Club series
Author:
James Patterson with Andrew Gross & Maxine Paetro
Rating:
Somewhere between 2.5 & 3 stars.
This series is about Lindsay Boxer who works in Homicide for the SFPD. She does not let the fact that she is the only on the force get to her. On the contrary, she is proud of her position. She is tough, smart, and determined. On the other hand, she is impatient, somewhat short-tempered, and a workaholic. Even when Lindsay is on vacation or has the weekend off, she is not happy unless she is working a case.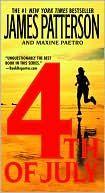 Lindsay's best friend, Claire, is the chief medical examiner. Cindy is a reporter for a newspaper. And both Jill and Yuki are Assistant District Attorneys and together these ladies form the Women's Murder Club. Whenever Lindsay is at a dead end in one of her cases and she needs to get out of the office, she calls the girls and together they try to fit the puzzle pieces into place.
High speed chases, shoot outs, fires, bombs, deaths. You name it Lindsay Boxer has seen it.
The books are mainly from Lindsay's POV, but every so often it switches to that of the other girls as well as the law breakers.
My Thoughts: I was disappointed with this series. I had read all this positive feedback about these books and how wonderful they were, but they were just okay. I had to push myself to read them. I kept hoping something BIG would happen like one of the club members turning out to be a double agent, or Lindsay's boyfriend revealing his true identity as a convicted felon in disguise, or Mars-dwelling aliens abducting the San Fran law enforcers. Okay, okay, so I wasn't expecting the aliens, but you get the point. Nothing out of the ordinary, nothing exciting happened.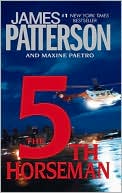 Of all 10 books, only 2 stood out
4th of July
and
The 5th Horseman
. Both were fast-paced and had a surprise twist at the end. These two are the ones worth reading. The other 8 books dragged. The victims of the "whodunit" crimes are almost always the same wealthy people, and they got redundant and dull. There was also no smooth transition between the books.
I actually think that the series would have been better if one of the other club members was the main character. Sorry to all the Lindsay Boxer fans, but I REALLY did NOT like her character at all. She is just annoying! I also think that the series should have stopped at 5 books.