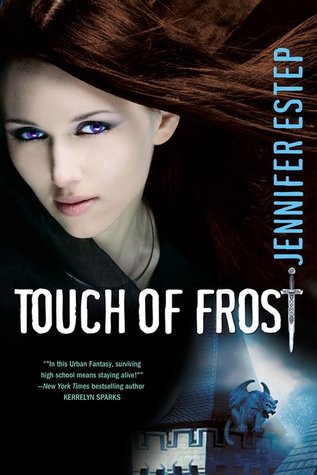 Book:
Touch of Frost (Mythos Academy #1)
Author:
Jennifer Estep
# of Pages:
217 (ebook)
Challenge:
2015 TBR Pile Reading Challenge
Rating:
3.5 stars
Goodreads Summary:
My name is Gwen Frost, and I go to Mythos Academy; a school of myths, magic and warrior whiz kids, where even the lowliest geek knows how to chop off somebody's head with a sword and Logan Quinn, the hottest Spartan guy in school, also happens to be the deadliest. But lately, things have been weird, even for Mythos. First, mean girl Jasmine Ashton was murdered in the Library of Antiquities. Then, someone stole the Bowl of Tears, a magical artifact that can be used to bring about the second Chaos War. You know, death, destruction and lots of other bad, bad things. Freaky stuff like this goes on all the time at Mythos, but I'm determined to find out who killed Jasmine and why; especially since I should have been the one who died...
While I did find this to be a very interesting book, I had mixed feelings about it.
For the first half or so of the book the protagonist, Gwen, seriously annoyed me to the point where I just wanted to shake her. She kept going on and on and on about how she didn't have any friends. She must have said it at least sixty times! It was so frustrating having to read it over and over again. There were a lot of other things that were repeated throughout the story as well.

I did like the concept of the story, as well as Mythos Academy itself with all the various mythological warriors who attend it. I really liked Daphne. There were times when I kind of wished she was the protagonist instead of Gwen. The love interest, Logan, is amusing, mysterious, and has secrets. I am very curious to learn more about him.

I am hoping that as the series continues, I will like Gwen more.