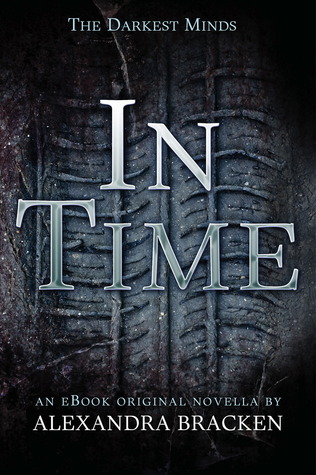 Book:
In Time (The Darkest Minds #1.5)
Author:
Alexandra Bracken
# of Pages:
76 (ebook)
Challenge:
2015 TBR Pile Reading Challenge
Rating:
3 stars
Goodreads Summary:
Gabe's life has been devastated in the wake of the economic crash. The only option left for someone like him to escape his tragic past is to leave his small town behind and to attempt to become a skiptracer. This already almost impossible task is made all the more difficult by his first score, a young girl who won't speak, but who changes his life in ways he could never imagine.
I didn't love this, but I didn't hate it either. It was fast-paced and entertaining. And I liked that Zu made an appearance, because she was one of my favorite characters from The Darkest Minds. While it was interesting getting to know Gabe, I wish the story would have been told from Zu's perspective. It did have a semi-cliffhanger ending, so it will be interesting to see how it plays into the next book in the series.